Welcome to Wordpeace's summer/fall 2021 issue 6.2.
WORDPEACE is a literary journal dedicated to peace and justice.
This issue features poetry, fiction, non-fiction, an interview, and artwork.
Cover art is "A Poet Protecting Voting Rights" by Jim Ross
Submissions for Wordpeace open February 1, 2022 – April 1, 2022 (Submission link below)
and October 1, 2022 – December 1, 2022.
We publish semi-annually, with submissions open in February / March (for July/August publication) and October /November (for January/February publication).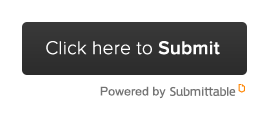 Letter from the Editor:
– July 22, 2021
Dear Readers,
Since the last issue (February), we are still waiting for the pandemic to end. I have ventured out (now fully vaccinated) and seen a handful of friends (yes there were hugs), which has been lovely. My loved ones and I have experienced hope, and at the same time the significant loss of a family member. There have also been some amazing events in our lives.
I do genealogical research as a hobby (no, writing and publishing are not my hobbies, despite the lack of income) and I was able to find biological family for my partner, who is adopted. What a joy it is knowing I can help to create these sorts of connections, and I hope be doing more of this for others in the future. Meanwhile, my own writing is coming along, and I hope it is for you as well. As I said last time, reading has been a comfort, and I am again sitting with a great pile of books on the table next to me, which I am getting through slowly. I recommend both the piling up and the winnowing down.
It has also been good to see the slow chipping away by our new government at the harms caused by the last administration. The U.S. is back in the Paris Climate Agreement, for instance. The weather is getting scarier and stranger by the day. We have had a huge amount of rain on the east coast, not to mention bad air quality, directly due to the fires in the west. I feel for my friends and family there experiencing "fire season."
I want to call attention to the cover art, a photograph entitled "A Poet Protecting Voting Rights" by Jim Ross. That voting rights should be threatened in the United States in this day and age is horrific to me. Of all the basic ideals we have held sacred since the sixties, an unencumbered right to vote became something I, at least, took for granted. As many others who remember have asked, why are we having to fight the same fights over and over again?
This, Wordpeace's newest issue, 6.2 summer/fall 2021 has in it some extraordinary poetry, fiction, creative non-fiction and art. Thank you again to my incredibly gifted and insightful editors. I wish you, dear reader. happy perusing. As is our mission, may our journal find a way to inspire some change in the world.
Lori Desrosiers is Founding Editor of Wordpeace, poet, teacher/mentor, workshop leader, also webmaster, grandparent, cat owner and genealogist.
"It is difficult to get the news from poems, yet men die miserably every day for lack of what is found there."
– William Carlos Williams
A Note from Founding Editor, Lori Desrosiers:
Monica Hand and I founded WORDPEACE in the hope of making a difference, despite having to live our lives, care for our families, and continue writing and publishing. Monica isn't with us anymore to see the continuation of this vision, and I miss my friend. Every issue of this journal will be dedicated to her. We are so blessed to have Monica Barron (non-fiction), Ciona Rouse (poetry), Lisa C. Taylor (fiction) and Russell Taylor (art) choosing work for the journal. We all want to stand up to indifference by publishing work that inspires people to think, in the hope that it will spur someone to activism, and, hopefully will help pave the way to kindness, sensibility, peace and social justice.
Lori Desrosiers
Founding Editor & Publisher, WORDPEACE.CO