WORDPEACE is a semi-annual online journal of literary response to world events in the spirit of promoting peace and hope for all people. We are looking for previously unpublished essays, interviews, fiction and poetry (or mixed media) to publish which reflect this aim. We welcome international, LGBTQ and diverse voices. We want work that asks for positive change and is forward thinking. We publish writing that takes a stand against corruption and greed, brutality, genocide, and oligarchy.
We publish semi-annually, with submissions open in March/April (for July / August. publication) and October/November (for February / March publication). Simultaneous submissions are fine, as long as you let us know right away if your work has been accepted elsewhere.
Submissions will be open throughout the months of March-April and October- November.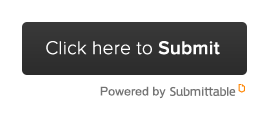 Questions? Contact us at wordpeace.editors@gmail.com. Please submit through the Submittable link above only.
I had no time to hate, because
The grave would hinder me,
And life was not so ample I
Could finish enmity.

Nor had I time to love, but since
Some industry must be,
The little toil of love, I thought,
Was large enough for me.

- Emily Dickinson